to include banner in
website, mark text below, cut & paste and
include it to your
HTML-Code
© 2009-2018 J. Feldmann
German BoH Fansite
all rights reserved
Best viewed with:
MS Edge/Firefox 60/Safari 5.x
~ Disclaimer ~

visitors: 178777 online: 2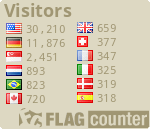 ~News~ 23.05.2017
exclusive videos from the Blues Garage!
~News~ 13.08.2013
Owen Temple's
Stories To Tell
will be released on Sep 27 2013 on Bluerose Records, more
here
~News~ 20.07.2013
Miss My Life - CD Teaser
~News~ 14.02.13
Colin Brooks & Owen Temple
on Tour in
Februar 2013
Germany/Switzerland
here
~News~ 08.09.12
BoH European Tour announced for December
see tour dates
~News~ 03.06.12
Losslees BoH shows (flacs) available
here
!
~News~ 23.03.12
25 Band of Heathens Songs - for free! ... and leave a tip to support the artist - more
here
!
~News~ 25.01.12
NEW
coming soon...BoH Live-Double-CD+DVD at the end of March 2012
~News~ 08.12.10
Live at
Momo's
- 5th Anniversary!
~News~ 17.06.10
new
-complete Kilkenny show (May 2, 2010)
play here
~News~ 06.03.10
Watch the complete Rockpalast-concert (videostream)
here!